Online Poker Laws In Idaho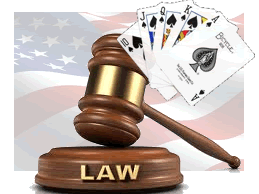 When it comes to gambling in Idaho, you may get confused if you read all the technical jargon that they have on the books. They can seem to be a bit unsure what they actually want in regards to gambling. There are some forms of gambling allowed in the state, but what you really want to know is if online poker is legal or not.
If you live in Idaho and are looking to start playing online poker again or for the first, but may be unclear of the laws, we have all the answers for you. By the end of reading this article, you should have a clear and concise outlook about online poker in Idaho. We cover everything from online laws and even places that accept residents of Idaho.
How To Play Legal Online Poker In Idaho
Playing online poker in Idaho is as simple as loading a web page from your browser. Simply find a site that accepts players from your state (which we will cover shortly) and create an account. Use one of the many deposit options that still work for Americans, and you will be back to playing online poker for real money in no time flat.
Are There Legal Online Poker Sites That Accept Idaho Residents?
This is a good question, and one that is quite easy to answer. Residents from Idaho are welcome at many online poker rooms that still open their doors to the American public. Some choose not to allow American citizens, but many still welcome players from Idaho and almost every other state in the country.
Helpful Pages: List Of Online Poker Sites For USA Players
Is Online Poker Legal in Idaho?
This question is not as easy to answer as the last, but you will still like the outcome. There are no laws that specifically correlate with online poker. Therefore, one can assume that online poker, while not technically legal, it's not illegal either.
Helpful Article: Is online poker legal for USA players?
What Do The Online Poker Laws In Idaho Say?
Idaho allows many forms of gambling that include pari-mutual betting. These will include video devices such as slots, Keno and Bingo. But, poker is not allowed in any casino sitting inside state borders. They also have one of the tougher stances on illegal gaming and consider any game with some chance of luck to be considered illegal unless otherwise stated by the constitution.
Many players make the argument that poker is a game of skill; therefore it does not fall under the umbrella of most outdated laws that make gambling illegal. Even the Department of Justice released a statement calling poker a game of skill and does not fall under the Unlawful Internet Gambling Enforcement Act. As of now though, online poker remains under this law.
Regulation Of Legal Online Poker In Idaho
To date, there are no mentions of online poker in the state constitution. It's unlikely Idaho will pursue any type of bill to regulate online poker any time soon either. It's safe to assume that Idaho may be one of the last remaining states to even consider online poker as a source of revenue.
Having said that, not having a law specific to online poker is not necessarily a bad thing. Not stating if it's illegal or legal makes the game technically ok to play from a legal point of view. Imagine getting arrested for a crime that wasn't on the books. Do you think this would ever hold up in court? This means that making an attempt at going after someone for playing online poker as a crime next to impossible.
Best Online Poker Sites That Accept Idaho Residents
Choices may be limited to what once was, but you still have some decent poker rooms to choose from. Many of the sites continue to let residents of Idaho play on their sites. There is a huge market for Americans looking to play online poker and poker rooms are taking notice.

Bovada - Play Poker On Your Couch; Hold'Em, Omaha, 7 Card + Hi/Lo Options
Bovada's poker room was set up specifically for American players and that definitely includes being friendly to Idaho residents. They have banking options that work almost every time, so making a deposit or cashing out is almost foolproof.
You will find a decent amount of other Americans playing on the site as well as people from other countries due to the value in their promotions. Bovada has a nice sign up promotion for new players that's worth up to $1,000 in potential bonuses that are unlocked with play along other lucrative on-going promotions which boost bankrolls.
Final Thought About The Idaho Online Poker Laws
To conclude, if you live in Idaho and want to start playing poker again, there's no need to cross state lines and find the closest casino. You only have to look for your computer and start legally playing online poker once again.
There are a number of online poker rooms which operate offshore and outside the jurisdiction of federal law that accept Idaho players. These poker sites are legitimate, and legal for players in Idaho to sign up and play. Go back to our homepage for more information about poker laws in the U.S.