South Carolina Online Poker Laws + Regulation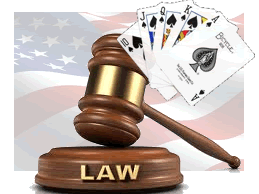 The State of South Carolina has some of the oldest laws opposing gambling in the US, but unlike most states which have seen changes to their laws over the years, the Palmetto State has hardly touched its regulation since 1802 (!) and continues to frown on anything remotely linked to gambling, betting, wagering and even board games that involve cards and dice. Having said that (and considering the year that South Carolina gambling laws were established), there is no direct mention of online poker and its legal status, an opening used by South Carolina poker players in order to enjoy a wide range of online poker options in the state. The fact is that there are no online poker laws in South Carolina that prohibit you playing in the state.
This page sets out to clear up some of the confusion surrounding legal online poker in South Carolina, including how to play online poker in this state, which sites welcome South Carolina poker players, which laws and regulation govern online poker in South Carolina and a general overview of gambling laws in the state.
How To Play Legal Online Poker In South Carolina
When setting out to play online poker in South Carolina, the most important thing to do is find a site which not only accepts residents but also caters to all their most pressing needs. This begins with finding a site that has a good name in the industry, that takes its players' safety and security seriously and that guarantees a good thoroughfare of player traffic for maximum entertainment. A good place to start learning how to play online poker in South Carolina is to check out the poker rooms mentioned on this site.
Are There Legal Online Poker Sites That Accept South Carolina Residents?
There is a basic rule of thumb that can be used in most states in general, and South Carolina in particular: If the software which powers the online poker site you wish to play at will accept you as a player AND you are of legal age to wager in your state, then there is nothing stopping you playing online poker at the site. If the answer isn't clear to you by visiting the site, contact customer support for a fast and friendly answer.
Helpful Pages: Best Online Poker Sites That Accept USA Players
Is Online Poker Legal in South Carolina?
With its arid gambling landscape, South Carolina may not be the ultimate fertile ground for online poker. Yet internet gambling is not mentioned directly in state laws, which provides a very useful loophole for online poker fans. A very wide range of online poker sites are very willing to accept players from South Carolina, and will go beyond the call of duty to keep all information private and confidential. This policy, which is common across the majority of online poker rooms, should be enough to provide players with peace of mind that their identities will never be made known to the authorities.
Helpful Article about legal online poker: Is online poker legal in the U.S.A.?
What Do The Online Poker Laws In South Carolina Say?
South Carolina poker players – and gamblers in general – may have picked the short end of the stick when it comes to pro-gambling laws. The state provides one type of gambling – the state lottery – and a number of gambling ships sail off from the state's shores. Yet there are no commercial casinos and no tribal casinos to make the game of poker readily available to poker fans. It comes as no surprise, then that the very existence of state code 11-19-1 et seq.; 41-3-1 et seq has pushed poker players to seek out legal online poker sites in South Carolina.
Regulation Of Legal Online Poker In South Carolina
With its old (some may call it archaic) gambling laws firmly in place, and with no signs of the general public wanting to see any significant changes in the law, it seems unlikely that South Carolina is keen to move towards a regulation of its industry. Not willing to wait around for lawmakers to decide on standards, online poker rooms have taken it upon themselves to introduce their own regulations, promising to maintain the highest levels of security, fair-play and transparency.
Best Online Poker Sites That Accept South Carolina Residents
South Carolina residents will seek out the best legal online poker sites in terms of software, rewards, gaming options and payouts. Their emphasis should be finding an online poker room that provides good bonuses and excellent games on a safe and secure gaming platform.

Bovada - One Account Gets Poker, Casino Games & Tigers / Gamecocks Betting
Players should check out Bovada online poker room where they'll be able to play online poker games for free or real money. Some of the most common variations of poker are on offer at this US facing poker site including Texas Hold 'em, Omaha, 7 Card Stud and more.
Bovada Poker runs multiple tournaments around the clock, including qualifiers for land competitions such as the World Series of Poker. Setting up an account is easy and good deposit methods are supported. Great rewards, super software and excellent customer support round off the package.
Final Thought About The South Carolina Online Poker Laws
Despite its rather oppressive legal infrastructure surrounding gambling and poker, all is not lost for South Carolina poker fans. They continue to play at online poker sites that offer them all they need on a platform and, thankfully, there is no shortage of such sites that welcome them with open arms.