Online Poker Laws In Virginia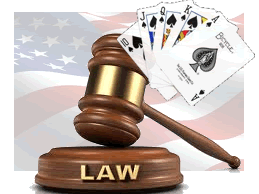 Unlike some states that offer a smorgasbord of gambling opportunities to their residents, the options available to Virginians are scant and do a disservice to a state that is the birthplace of no less than eight US presidents. Nevertheless, as in many places across the US, online poker is a reality in Virginia, and players are known to enjoy a range of quality sites that are open to receive Virginia residents as members. Despite the reasonably strict laws in place, the murky status of online gambling in Virginia gives players the confidence they need to seek out these sites and enjoy what they have to offer.
This page outlines everything players need to know about legal online poker in Virginia, including how to play online poker in Virginia, whether residents are welcome at online poker sites, the legalities and regulation of online poker in Virginia, the state's gambling laws and how to find legal online poker sites in Virginia. We have a full breakdown of the online poker laws so that you can actually understand them.
How To Play Legal Online Poker In Virginia
Seasoned online poker players know one thing for sure: Not to sign up with the first site that looks attractive. Behind all that marketing hype lie the bare facts – how safe is the site? What security measures are taken to ensure protect information and transactions? Which software provider is behind the poker room? How easy are the deposit methods? Online poker players from Virginia should ask these questions in order to choose the right poker room for themselves. The online poker rooms listed on this page will provide answers to many of these questions.
Are There Legal Online Poker Sites That Accept Virginia residents?
In a nutshell, Virginia residents are welcome at online poker sites where the poker software provider has given the green light for them to play. Thankfully, the vast majority of the good software providers in the industry allow Virginia residents through their virtual doors on condition that they meet the legal wagering age limit of the state.
Find them all here: Online Poker Sites That Accept USA Players
Is Online Poker Legal in Virginia?
As state gambling laws go, Virginia is considered among the stricter states, with very little leeway for anything that is not considered legal and regulated. Having said that, nothing in the state law books makes direct reference to online poker sites – a fact which forms the basis for an interpretation by online poker players in Virginia that they can enjoy the wide variety of options available to them on the internet. Even those who are not sure about the wording in state laws still find comfort in the fact that online poker rooms act along the strictest lines of confidentiality and will not share their players' personal information or transaction history with a third party.
Helpful Article about legal online poker: Is USA online poker legal ?
What Do The Online Poker Laws In Virginia Say?
State Code 18.2-325 et seq.; 59.1-364 et seq. is the law which governs gambling and poker in the state of Virginia and is considered among the toughest legal frameworks in the United States. In general, there are no commercial casinos or tribal casinos where players can enjoy poker, although under the strict letter of the law, home games are allowed as long as no one benefits from operating the game. The lack of official wording regarding online poker in Virginia gambling laws, has led many to make their own assumptions about playing the game over the internet.
Regulation Of Legal Online Poker In Virginia
Virginian legislators have remained mum on the subject of regulation, and industry analysts agree that it may be some time before the state starts moving in that direction. Online poker sites serving Virginia players, however, understand the need to provide a safe and secure gaming platform and have taken it upon themselves to seek out the highest standards of self-regulation which cover secure deposit methods, fast payouts, responsible gambling and more.
Best Online Poker Sites That Accept Virginia Residents
Legal online poker sites that accept Virginia residents will check all the right boxes when it comes to matters such as good software, plenty of players at various skill levels, excellent rewards and promos, 24/7 customer support and easy payment options.

Bovada - Welcome Bonuses For Everyone Who Deposits; 100% Up To $1,000
One of the most popular US-friendly online poker rooms is Bovada Poker which works off a powerful software platform, providing a fast and reliable gaming experience for players. Great features such as multi-tabling, excellent graphics, anonymous tables and more make playing at Bovada a pleasure. Bovada Poker offers a 100% match deal, with plenty of incentives to entice returning players. An excellent range of tournaments, including MTTs, SNGs and weekly guarantees is on offer around the clock, while freerolls are a regular feature too.
Final Thought About The Virginia Online Poker Laws
Virginia remains relatively conservative when it comes to gambling expansion and the recognition of online poker as an existing part of its gambling landscape. Nevertheless, legal online poker options for players in Virginia do exist and they are enjoyed by plenty of players from this state.