Online Poker Laws + Regulation In Wisconsin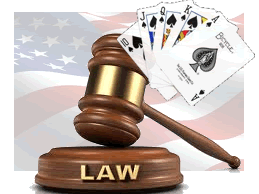 Wisconsin is another state that tries its hardest to simplify the online poker laws, but struggles to do so in the current climate. Poker is widespread in the state, and there are fully licensed poker rooms to play at through the state.
For online poker though, the matter is a little different. Find out about online poker in Wisconsin on this page, the legality of it, and which sites welcome players from the state. Most importantly, things like what the online poker laws mean and how they affect players in the real-world. In the end, you will see that playing online poker in Wisconsin is no different than almost any other state and will be able to do so with confidence.
How To Play Legal Online Poker In Wisconsin
Online poker players have had some difficulty in recent years trying to get into online poker sites in this state. Wisconsin is just one of those sites where it can either be advantageous or disadvantageous to be an online poker player, depending on the time you try to play. Right now, there are a few online poker sites that will accept players from Wisconsin. There will be several depositing options, including credit cards, wire transfers, e-wallets, money orders, and cashier's checks.
Are There Legal Online Poker Sites That Accept Wisconsin Residents?
Most residents of Wisconsin certainly used to be welcome at online poker sites, but that has dipped in recent years. However, more and more online poker sites are once again accepting players from this northern state; especially as the laws regarding online poker appear to be changing from state to state.
All of the major online poker sites accept players who are residents in Wisconsin though, and provided that you are old enough to gamble (according to the required age of the online poker site), then you should have no difficulty in finding a place to play online poker. Wisconsin residents are generally accepted at online poker sites nowadays.
Find them all here: Online Poker Sites That Accept USA Players
Is Online Poker Legal in Wisconsin?
It's not as cut and dry as you would think. Wisconsin is like most states in that online poker isn't technically legal in that it is regulated by the state. Live poker itself is legal throughout the state in regulated and fully licensed poker rooms. Online poker however is considered a class 2 misdemeanor in yet another example of a state failing to see the similarities between the two forms of poker (online and offline). Furthermore, players and residents are not the target of these laws but rather anyone operating an unregulated, unlicensed poker room/site within Wisconsin's borders.
The fact that land-based poker is legal throughout the state means that few will bother to stop you playing online poker in Wisconsin. It's not technically legal for residents but no one is going to come haul you to jail either. Tens of thousands of Wisconsin residents do it every year and they are not going to jail or getting into any trouble.
Helpful Article about legal online poker: Is USA online poker legal ?
What Do The Online Poker Laws In Wisconsin Say?
Wisconsin doesn't regulate any online poker sites, nor does any other state in the country at this time. Online poker sites are exactly considered legal, and until there is a federal law, or at least a state law permitting them legal, there can be no regulation of online poker in the state or nation. However, Wisconsin does regulate its own poker laws.
By the letter of Wisconsin law, online poker is considered to be a misdemeanor which could result in ninety days in jail or a $1,000 for your first offense. This might seem frightening, but the law's bark is worse than its bite and players are actually never targeted. The goal of the poker laws in Wisconsin are to keep unlicensed poker rooms (online or live action) from operating in the state... not to punish the player.
The bottom line here is that nobody has ever been prosecuted under the Wisconsin gambling law for playing online poker; making the law in effect, irrelevant, particularly since land-based poker is legal within the state's borders.
Regulation Of Legal Online Poker In Wisconsin
As mentioned, no state in the United States (Wisconsin included) or even the country itself regulates online poker sites because none of them are considered legal in the country. The poker sites are regulated however, by special third parties and independent auditors. These check the site to ensure that is operating fairly, and that nothing fraudulent or corrupt is occurring.
In short, they make certain that the site is licensed and certified for use by the players. Despite the reasons that the laws of Wisconsin may have been commissioned regarding to online poker, if you are playing at a fully regulated online poker site you can have no doubts over its legitimacy as a real poker site, and not a dummy site set up by fraudsters.
Best Online Poker Sites That Accept Wisconsin Residents
Nowadays there are still a number of online poker sites that are willing to accept players based in Wisconsin; and there are signs that this is increasing. Ideally, you are looking for a good online poker site with plenty of bonuses, plenty of tournaments, good payment method options (to avoid making a bank transfer), and one that is one hundred percent safe.

Bovada - $150,000 Guaranteed Weekly Tournaments Plus Sit N' Gos 24/7
Bovada Poker is amongst the favorites of online poker players in the United States. Bovada is fully licensed from Canada by the Kahnawake Gaming Commission and is tried and tested as safe for players from every state, including Wisconsin. Players in Wisconsin can legally sign up and play, so long as they meet the gambling age.
New players who decide to sign up at this online poker site will pick up a tidy little bonus of a thousand dollars on their very first deposit at Bovada Poker. They will also pick up another bonus for referring any friends they may have interested in playing online poker to the poker site. Bovada offers tournaments and guidebooks for amateur players too, and they always have ongoing promotions at the online poker site.
Final Thought About The Wisconsin Online Poker Laws
There are certainly states that you certainly wouldn't want to play online poker in, and thankfully Wisconsin isn't one of them. When you look at the punishment for playing online poker in this state, and compare it with that of other minor offences of the same punishment, coupled with the fact that nobody has ever been prosecuted for gambling on online poker; you shouldn't be terribly worried. Wisconsin is one of the good states that will probably turn a blind eye to your poker activities and may very well in the near future, legalize online poker for good.