Online Poker Laws In Nebraska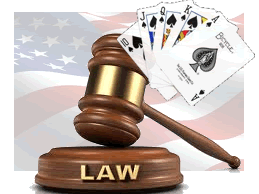 The state of Nebraska is not known for its exploding gaming community and that fact won't change any time soon. There are limited choices for those who are looking for a place to gamble or play online poker. One of the few options residents of Nebraska have is to play at online sites.
For those who may be confused of the legality surrounding online poker in Nebraska, this article will help to clear up some of those concerns and questions. We will cover all the legal aspects that many who are looking to play online poker may have, as well as offer legal and safe places to play. By the end of this article you should have a better understanding and more optimistic approach to online poker in Nebraska.
How To Play Legal Online Poker In Nebraska
Playing online poker from Nebraska simply requires creating an account at one of the many poker rooms available to residents of the state. You need not worry about using fancy devices to hide your identity or any other high tech techniques that you see in the movies. You only need to create an account and start playing. It's really that easy.
Are There Legal Online Poker Sites That Accept Nebraska residents?
Of course, Nebraska residents are more than welcome at any of the poker rooms taking players from America. Certain sites may restrict players from other states, but Nebraska remains one of the states that are accepted by all .U.S. facing poker rooms.
Helpful Pages: Best Online Poker Sites accepting USA Players
Is Online Poker Legal in Nebraska?
This is the most asked question among those looking to play online poker. Nebraska does have a harsh stance on gambling in general, but there are no laws in place that specifically forbid online poker. One might say that since some sites don't accept American players that it has to be illegal. The truth is; the poker rooms not accepting American players have made a choice to do so, and were in no way forced by the American government or charged with a crime of offering online poker.
Helpful Article: Is online poker legal for USA players in all 50 states?
What Do The Online Poker Laws In Nebraska Say?
Poker is basically non-existent in Nebraska. There are a few tribal casinos that have slots, bingo and Keno, but there is no place that allows poker or any table games for that matter. Some tribal casinos have lobbied to allow table games, but those efforts were quickly turned down.
As daunting as that may seem, the gambling laws fail to really even address electronic gaming, for free or for money, and therefore playing poker online not mentioned specifically. Some would argue that it shouldn't be done while others are more liberal. Because we know that no one will get into trouble, we lean towards a liberal interpretation of the poker laws in Nebraska. The online poker laws in the USA are changing fast and we hope that this will not be a problem once it is regulated on a federal level.
Regulation Of Legal Online Poker In Nebraska
The topic of online poker in Nebraska is one that will likely be a long way from reaching any real type of debate. With their harsh stance on land based gambling, it's safe to assume, Nebraska will take the same approach to online poker.
While they currently do not have any regulation in place, this means there are no laws to enforce any type of legal action for playing online poker. So long as there are no laws, online poker remains a viable option for Nebraskan residents.
Best Online Poker Sites That Accept Nebraska Residents
Any poker room that accepts American residents will also accept players from Nebraska. There are still more than enough poker rooms that take players from Nebraska and welcome them with open arms. The remaining pool of poker rooms still available to you may seem small, but this allows these rooms to focus on serving the American public and providing them with a safe and legal place to play poker.

Bovada - Play Poker In Nebraska + Bet Husker Football With Just One Account
One of the rooms that do a particularly good job at servicing Nebraska residents is Bovada. The site was set up just so American players could have a place to continue playing online poker. Their banking options have been known to work almost every time, making it easy to get money online to play.
They also have some nice bonuses for new players and existing players alike. New players can get a 100% match deposit bonus up to $1,000. Once a member, you can enjoy the easy to use software and games that run 24/7.
Final Thought About The Nebraska Online Poker Laws
To date, no one has been charged with the crime of playing online poker in Nebraska, or any other state. You can rest assured that when you play online poker for real money, you're doing it legally and without fear of repercussions.
A general rule of thumb, don't play in any Internet cafes or other seedy establishments. Those places can be raided, even while you are in them, which is something that offshore poker rooms do not need to worry about. Therefore, Nebraska residents can play at their sites without fear of reprecussion from the state.